What would you like to enquire?
Awesome! Give us some more details.
Thank you! You should hear back from us within 24 hours
1st Step
Tell us about your loan needs
2nd Step
Get a recommended offer
3rd Step
Choose the offer which suits you
4th Step
Enjoy the life you wanted
Services
We compare the market and get you the most suitable deal for your loans.
Household
Whether you are a first time home buyer looking for a mortgage or you are ..
Mortgage Refinance
Refinancing your mortgage will help you unlock the equity hidden in your property and …
Automotive
Found your dream car we will help you secure the deal. Dealer or private seller..
Investment Property
It is never too late to invest in real estate. Take the first step to build your wealth portfolio..
Graduate Loans
Study loans to increase your earning potential and get a foot in the prestige institution..
Holiday Loans
You have worked hard and you deserve to getaway on a Romantic or special holiday..
Consolidation Loans
You have too many debts all over . We can help you consolidate all your debts into..
ATO Debts
We will work with you on case by case basis to help you meet your ATO Debts..
Commercial Loans
Thinking of adding capacity to your existing business or looking to aquire the new..
Personal Loans
Found the right partner and looking to surprise him/her with a gift of lifetime ..
Small Business Loans
Small Business are the life blood of our economy. We understand the complexities ..
Other Loans
You need something different don't worry just ask us and we will look for you  ..
Why People Choose Us?
We are Neutral and accredited
A mortgage broker is a   professional who specializes in the origination of  mortgage loans. Mortgage brokers normally pass the actual funding and servicing of loans on to  lending sources. A mortgage broker is also an neutral credit representative working with many major lenders at any one time. By combining professional expertise with direct access to hundreds of loan products, your broker provides the most efficient way to obtain financing tailored to your specific financial goals.
99% of our clients are satisfied
We value our clients satisfaction as prime motto . We get our majority of referrals from word of mouth . We are proud to say that we have always tried hard to achieve 100% customer confidence and satisfaction in all things we do.
We have reasonable commissions
We disclose all the commissions to our clients. There are no hidden costs and no surprises. We believe in fair and transparent dealing.
Who We Are?

The Finance Brokers Association of Australia Limited (FBAA) is a national association representing finance and mortgage loan writers throughout Australia. FBAA monitors legislation and makes representation to Regulators, Commonwealth Government Departments, and Members of Parliament both state and federal as appropriate.
As an accredited member of the association we uphold their values and serve the clients.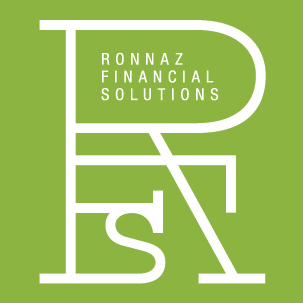 Get a Quote
Thousands of homeowners are taking advantage of Refinancing. Find out how you can exchange home equity for cash with a second mortgage or equity line of credit
Ongoing advice
We understand needs changes with circumstances . We stand with you in the long run.
Local Experts
We are Adelaide based and you can discuss with us face to face .
Hard Work
We do the hard work. You enjoy the best value.
Disclaimer
Ronal Nair is a credit representative (497142) of BLSSA Pty Ltd, ACN 117 651 760 (Australian Credit Licence 391237)